Drink & Meal Carts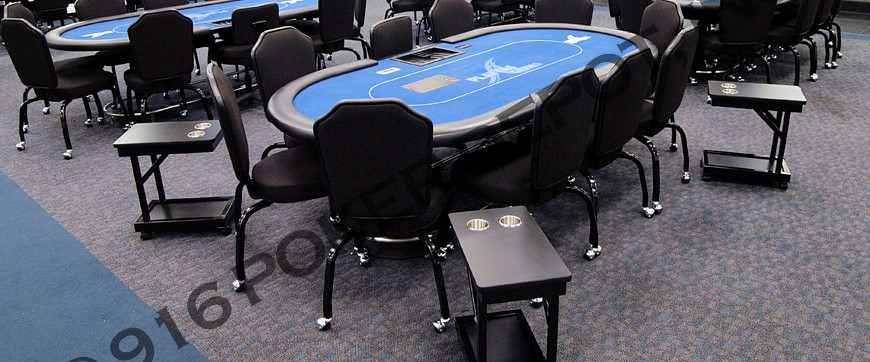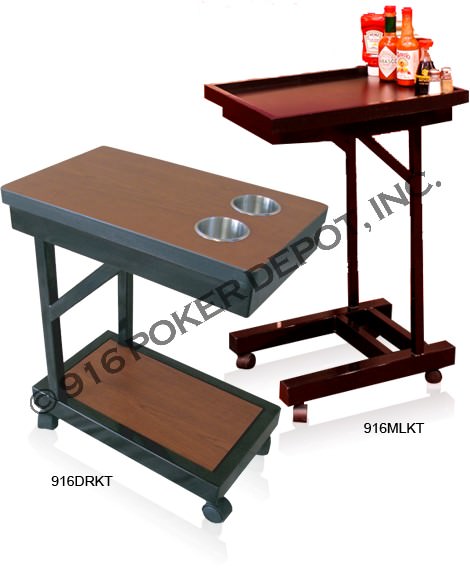 Commercial Grade Drink & Meal Carts
916 Poker Depot Inc. Poker Table Drink Carts and Meal Carts are are manufactured by craftsmen who take pride in their work.
Striving to provide quality products at very competitive prices, prompt, dependable service, and after-sale support, 916 Poker Depot has earned an enviable reputation in the industry.
Key Features
100% Manufactured in the USA of Tubular Steel.
Heavy duty hand welds with a quality powder coat finish.
Your choice of Formica Laminated top color.
Commercial grade plywood top with T-Molding edge.
Proven to increase casino revenues.
Perfect for poker rooms, and used by casinos world-wide.
Also available in custom sizes and styles.
Laminate Options